Last week we covered the types of negative people that you may come across. They could be your family members, close friend, even people you work with. This week we will be giving you tools on how to live and deal with these negative people in your life.
Who are these negative people in our lives and where do they come from? I see a lot of negativity in marriages, business relationships, immediate families members and close friendships. Let's look at married couples. Many will fight over some of the remarks from a negative spouse. Area's that couples will have martial negative discourse is in communication styles, finances, how to raise children, sex, jobs, etc.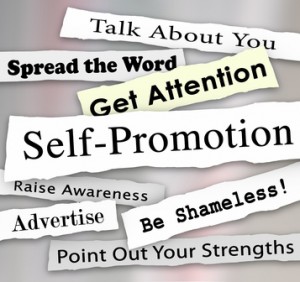 If you're the spouse of a negative person there are essential tools that you must have in your tool kit in dealing with them. One of the first things I would encourage you to do is not have a knee jerk reaction to what is said and directed at you.
Have a plan on how to deal with a negative attitude in your spouse or anyone for that matter. Let them know that you want to work on better communication that will reduce negative or critical thinking in the marriage. Have a plan when they start becoming negative in their thinking. You will need address why they are being negative and get their input as to why they said something negative to you and the reason why. This process will take some time but well worth the effort you put into it. You need to be patient as this will take time for both of you to work through this process. Remember most negative people have been angry, disappointed and hurt over a period of time.
My tips for dealing with negative people.
? Avoid bringing up the N-Negative word and accusing them of being negative..this will only inflame the situation.
? Don't argue with a negative person and try to change them.
? Encourage open and honest discussions with a negative person.
? If you feel that your talk with a negative person is not going well, end your discussion and move on.
? Turn your talk with a negative person into a positive one.
? Negative tend to blame others for their problems instead of accepting any responsibility for their actions..understand this concept.
? If you need to talk to someone about a negative friend, talk to someone you can trust and will not gossip or share what you've talked about.
? Always encourage a negative person, praise them when they do things that are helpful or nice for you or others.
? Send positive notes, or make phones calls that are encouraging to your negative friend.
These actions are helpful and can at least get you headed in the right direction when dealing with a negative individual.
I like to invite negative people to my BBQ's at the house. I ask all kinds of people to attend, people from work, different back grounds, different hobbies and add the negative person to the mix. It's amazing that the negative person seems to so busy meeting people there is no time to be negative or critical of others. They walked away feeling pretty good about themselves and meeting new people. It's worth a shot to try.
Do you need help in dealing with a negative person in your life, it could be a family member, friend or even a co-worker? Are you a negative person who needs help in eliminating a negative thoughts and actions? Are you struggling with trying to eliminate a negative person out of your life? If you answered yes to any of these questions please give Dr. Mike a call he can help you find solutions to some of these questions. Call him at 303.456.0555 today!
Dr. Michael Brooks is the founder of Applicable Counseling and Life Coaching Services. His services are affordable, accessible, anonymous and available by appointment from the privacy of your own home. To avoid travel time and the comfort of home, many clients prefer to meet with Dr. Mike over the phone 303.456.0555 or via Skype at drmike45. The convenience of this type of coaching is the most effective means of Life counseling and life coaching. We come to you when you need us most.
Dr. Michael Brooks
Applicable Counseling & Coaching Services
Web: www.applicablecoaching.com
Blog: http://applicablecoaching.com/blog.php
Web: http://idontwantthisdivorce.com/
Blog:http://idontwantthisdivorce.com/blog/
E-mail: mike@applicablecoaching.com
Office: 303.456.0555
Cell: 303.880.9878