Getting Away from It All (1) By Dr. Michael Brooks
A client of mine left me a voicemail that I should call her right away. I called her back, and she unloaded about all of her husband's faults. Most were minor, but the one that caught my attention was when she said that he was married to his work. She said that he brought his work home and would work at the kitchen table while eating dinner with the family; he brought it into the bedroom (laying in bed while working on the computer late at night) he even brought it up while they were sitting in church! "We have no marriage whatsoever!" she said.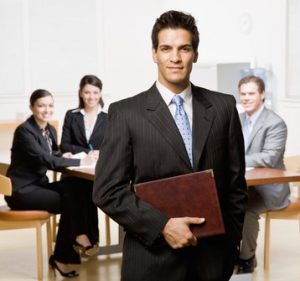 Do you or your spouse have this issue going on in your marriage? If you do, we need to address this problem here and now. More marriages go down the tubes because of the lack of intimacy, and I'm not talking about physical intimacy but the emotional and connecting intimacy. Meaning connecting with your spouse on the emotional level. The small talk, the playful talk, the eye contact, the teasing talk, the planning talks, the deep secret talks. I think you get the idea. Where does the intimacy go after you've been married for several years? It usually goes into other areas like work, kids, and hobbies. The marriage seems to lack the luster it once had when you first got married. Life was full of fun and adventures; you always made time for each other. You laughed together; You cried together, you felt so alive and in love with each other. Where has that feeling gone in your relationship?
When someone is married to their work, more often than not they don't realize it. They get so focused on their work and don't understand that they have abandoned their families without knowing it. It's a trend that has become common with our computers, texting, and cell phones. I've had clients who complained that their spouses would be doing deals and solving business issues while eating dinner with the family. Their spouses would be on a family vacation while working on the computer putting a business plan together.
Next week, I will be sharing with you many of the complaints I get about someone who is bringing work home and how to stop driving your spouse mad.
Do you feel frustrated about your failing marriage or relationship? Do you need help in saving your marriage and family from divorce? Do you have a spouse or partner who isn't communicating with you and you want it restored? Do you want help in learning good communication skills? Are you the partner who wants to end your relationship because it's unhealthy? If you answered yes to any of these questions, you need to contact Dr. Mike and set up an appointment. Please call Dr. Mike at 303.880.9878. If you need help.
Dr. Michael Brooks is the founder of Applicable Counseling and life coaching Services. It is affordable, accessible, anonymous and available by appointment from the privacy of your home. To avoid travel time and the comfort of home, many clients prefer to meet with Dr. Mike over the phone or via Skype (if you want to Skype with Dr. Mike send him an email at mbrooks3353@gmail.com to set up an appointment). The convenience of this type of Counseling/Coaching is the most effective means of Life Coaching for those who live outside of Colorado. Give Dr. Mike a call! You'll be glad you did!