When is the last time you really were thankful someone came to your rescue? Maybe you were needing a ride and your neighbor offered to take you to the grocery store. Maybe you needed a baby sitter at the last minute and a good friend of yours called and offered to help you out. Thankfulness is a rare commodity these days. In fact I have seen it abandoned on several occasions.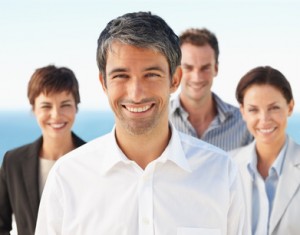 I can remember driving out from Wisconsin to Western Nebraska when I was 19 years old to visit some friends. It was a cold December morning when I noticed that my check engine light was on. I pulled off to the shoulder of the road as traffic on I-80 passed me by. I wondered what I should do. I waited patently hoping a state patrol would stop by and offer me some assistance. It must have been 20 minutes or so when a 18 wheeler semi pulled up behind my car and stopped by to see if he could help me. He knew what to do and asked to check under the hood. He checked my dip stick and said that I was down at least 2 quarts of oil. I didn't have any oil, so he walked back to the cab of his truck and returned with two quarts of oil. He put it into my engine and I offered to pay him and he said "no." Promise me that you will help others who are stranded along side the road. I agreed, we shook hands and my guardian angel went on his way. I have kept my promise and have helped many who needed assistance along the roads of Colorado.
I have seen men open the doors for women they didn't know in restaurants and not heard a thank you from those they were helping. A simple thank would have been nice. I have seen women hold open doors while men were carrying an arm load of packages into the UPS store and they say nothing. What has happened to the days where you appreciated people doing something nice for you.
I have been in a fast food restaurant and have seen the appreciation of our fire fighters who have been fighting wildfires…patrons have bought these men and women their lunches. I can remember waiting in line while a women in front of me with two small children said to the cashier at Wendy's " Here's a $50 to pay for these men's lunches." The 3 guys had soot all over their faces and were exhausted. She turned towards them and said "thank you for helping us try to keep our homes." She walked out and there was silence among all of us who were waiting in line and witnessed this act of kindness. This was her way of being thankful.
Being thankful takes little effort on our part. It's just making sure that you tell someone that you appreciate the effort that they took on your behalf. It means so much to those who act on your needs. Doing acts of kindness for others is lacking these days and times. People just don't get it. Many feel entitled and expect people doing things for them without a word of thank you.
I would like to challenge you this week to try to say "thank-you" at least 20 times a day (for one month) to those who help you in anyway shape or form. Let them know that you appreciate their help. It may be a family member, someone at work, someone at the grocery store. But make it a point to go out of your way and tell someone "thank-you." We need to start bringing back some kindness into a world of hurt.
Dr. Michael Brooks is the founder of Applicable Life Coaching and Counseling Services. His services are affordable, accessible, anonymous and available by appointment from the privacy of your own home. To avoid travel time and the comfort of home, many clients prefer to meet with Dr. Mike over the phone or via Skype. The convenience of this type of coaching is the most effective means of Life Coaching and counseling for those who live out of the Denver-metro area. Give Dr. Mike a call! You'll be glad you did!