Show me That You Love Me! (4) By Dr. Michael Brooks

This week, I want to go over the love language of receiving gifts and how gifts can be used for building up your spouse, if  gifts is his/her love language? For some spouses, gifts are very important no matter what the gift is, or the cost.
My mom loved receiving gifts from my dad; He was good about little gift surprises that my mom loved. I can remember when he'd bring home flowers, cards, jewlery. He was away a lot because of the military and these small tokens of his love went a long way to make my mom very happy! When he came home from long tours of duty my sister and I would get something special as well, like a toy or games. I think he knew we'd like a gift as well.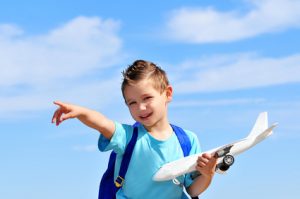 Many of you like simple gifts, and we're not talking about a corvette or a 5-carat diamond ring. I'm talking about simple gifts. Flowers, books, CD's, clothes, homemade I love you cards for her or him. And for him/her, ATV's, hunting or fishing gear, maybe a nice boat. I'm just kidding here, but for him, maybe something like a gift card, or maybe you know of something he'd really Like. Gifts don't have to be expensive, but meaningful. For some people, the gift of you being in their presence is a gift they want and need.
If you think about some of the videos on Facebook where you see families being reunited when a son or daughter comes home on leave from the military. The parents are getting the gift of their child coming home, and trust me, I've seen enough of these family reunions in our own family. Tears of happiness and joy are so evident for the mom and dad. Gifts can come in all shapes and sizes. Which gift does your spouse like or do you like? This may not be a high priority for some people, but I bet some of the people in your life do like receiving gifts.
Would you like to build a better marriage and don't know how? Do you want help in knowing how to be a better communicator and help your marriage grow? Do you need help in mastering the 5 Love languages, and how applying them will help you build a stronger relationship? Do you need help in figuring out what your Five love languages are? If you answered yes to any of these questions, you need to contact Dr. Mike and set up an appointment. Please call Dr. Mike at 303.880.9878. If you need to talk.
Dr. Michael Brooks is the founder of Applicable Counseling and life coaching Services. It is affordable, accessible, anonymous and available by appointment from the privacy of your home. To avoid travel time and the comfort of home, many clients prefer to meet with Dr. Mike over the phone or via Skype (if you want to Skype with Dr. Mike, send him an email at mbrooks3353@gmail.com to set up an appointment). The convenience of this type of Counseling/Coaching is the most effective means of Life Coaching for those who live outside of Colorado. Give Dr. Mike a call! You'll be glad you did!