Certifications:
Candaise Sheets AA, BFA, Light University PLC, Light University BC Life Coach
About Candaise:
Candaise Sheets utilizes her coaching skills of 8 years in the areas of Personal and Marriage Relationships, and Divorce Coaching. Candaise is a valuable member of Applicable Counseling and Coaching team; she brings enthusiasm, a wealth of knowledge in the areas of women's self-esteem, relationships, divorce, separation and children's needs.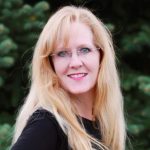 About Candaise: She is passionate about the issues that women face today with divorce and separation. "I went through an unwanted divorce and managed to survive it," I can help you sort through the complexities of a bad relationship. Candaise has been a valuable asset for Applicable Counseling and Coaching Services for eight years. "I love how I can help women in crisis find their inner strength and confidence while in a bad situation."
Over the years I have had a desire to help women who struggle with relationship issues. I had several friends that went through separations and divorces and needed someone to talk to. It was during these times that my heart went out to them, and I wanted to help them sort out their fears and find strength in solutions through discovery.
Candaise worked in the corporate world and saw many of the issues woman were facing with their poor self-esteem, lack of respect, trying to work through horrible management styles and the demands placed on them.  This takes a toll on their families and results in marriages on the rocks. Candaise can honestly say "I've been there and done that." I'm here to help women through the stresses they encounter at work and at home.
Candaise has lived in the Front Range of Colorado for twenty-eight years. She is a mother of twins and now lives in Morrison. Her hobbies include: drawing, painting, reading, hiking, skiing, biking, ATVing, cooking and her children.