The Final Goodbye (1) By Dr. Michael Brooks
How do you say goodbye to a dear friend you've only known for a year and a half? My story begins after visiting my brother in Florida; I wanted this to be a short trip just to check in and see how he was getting along. This story is an amazing story of a woman who is facing health issues that are life and death. Saying goodbye isn't easy, as you'll see.
I checked my phone for any messages or texts I received during a break from talking with some friends. I looked and saw the number from my dear friend whom I met on my return flight from Fort Myers back to Denver. I remember watching passengers walk past my seat wondering who my seatmates would be in the two seats next to me. Finally, a woman and her son looked at the seating numbers on their ticket and said they'd be seated next to me. Her son jokingly said that his mom was a talker, and watch out. We checked our seatbelts and got settled into our seats. As we sat waiting for our take off to Kansas City my seatmate and I started to get to know each other. She shared with me that she often stayed in Fort Myers during the winter months and her son, who was also sitting next to her, had to bring her home because of some medical issues she was having. As we spoke, my heart went out to this woman. She teared up as she shared her story about heading home sooner than she planned.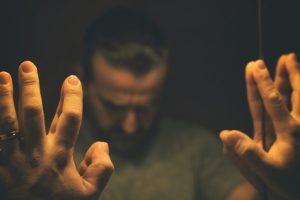 She said that she was having all kinds of lower back pain and went to see a doctor about the pain in Fort Myers. He ordered her an MRI and some other tests. When the doctor looked at her results, he suggested that she immediately go back home and see her own doctors. She needed more extensive blood tests, a Pet scan, and other tests to determine what was going on. They had found a mass on her right kidney in Fort Myers, and so she was heading home to see her doctors in Kansas City for a complete diagnosis and treatment plan. And that's how we met.
She softly whispered into my ear as she spoke, the jet engines were loud and that's the only way I could hear her. She began to open up about her personal life and how proud she was of her children and grandchildren. How successful her sons had become and about their education and the jobs they now had. She would pause to reflect on her family and then continue sharing about her life and the things she had accomplished. Then she talked about her failures in marriage and the regrets of past relationships. The flight was about two hours and thirty minutes. I listened as she talked about her life story and how her faith in God kept her going throughout this whole ordeal. I can honestly say that she was amazing to talk to and get to know.
Next week you will see the strength of my friend as she was facing her health issues. Meanwhile, think about those who can use an encouraging word from you. Who are they and where are they?
Do you feel it's hard to reach out to someone who is lonely? Are you lonely and want someone to reach out to you and you're not sure how to make that happen? Would you like to find a core group of friends to do things with in a safe setting? Have you experienced loneliness and want to help others who struggle with being alone? If you answered yes to any of these questions, you need contact Dr. Mike and set up an appointment. Don't allow loneliness to control the new experiences that you can enjoy today.
Please call Dr. Mike at 303.880.9878. He can help you. He has helped several people going through tough times of loneliness.
Dr. Michael Brooks is the founder of Applicable Counseling and Life Coaching Services. It is affordable, accessible, anonymous and available by appointment from the privacy of your home. To avoid travel time and remain in the comfort of home, many clients prefer to meet with Dr. Mike over the phone or via Skype (if you want to Skype with Dr. Mike send him an email at mbrooks3353@gmail.com to set up an appointment). The convenience of this type of Counseling/Coaching is the most effective means of Life Coaching for those who live outside of Colorado. Give Dr. Mike a call! You'll be glad you did!