The Seven Sins of Marital Discourse (5) By Dr. Michael Brooks
Number four on my list of Seven Sins of Martial Discourse is Lack of intimacy, ahhh yes, this is a very sensitive subject for both men and women. It amazes me how many couples have lost interest in having an intimate relationship. There are reasons why couples can't connect in this area they're: medical, emotional, and physical reasons. As people age, they tend to lose interest in physical intimacy. The hormones aren't what they used to be. If you have a physical condition that prevents you from having a physical relationship, then you have to have other ways to connect. I suggest that you connect on the emotional level. Have long talks, share your thoughts and dreams. Watch movies, take trips together. There is so much to do and not necessarily centered around the physical aspect of your relationship. In many of the counseling sessions that I do, I find it's split right down the middle for men and women who want physical intimacy and those who do not.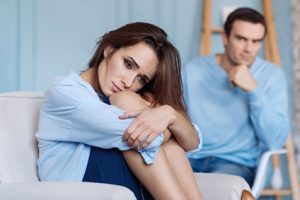 Couples connect both physically and emotionally. Which are you? If you have physical limitations, go see your medical doctor. Usually, they can help you with medications and may have other idea's. ED is a common issue for men and seeing a medical doctor can help you. This is a problem that is easily treatable. This is an issue (physical intimacy) that cannot be forced on your spouse. Many affairs are started by a spouse who hasn't had a spouse interested in sex. I caution you to seek counseling immediately if this is becoming an issue, don't avoid talking about this. Avoid having an affair; it will destroy your relationship and family. Remember this; women are fulfilled emotionally first, then the physical intimacy comes next. For a man, he connects physically first and then emotionally.
Next week I will be talking about fiscal irresponsibility and how that can fracture your relationship. Accountability is key to keeping a marriage safe and secure.
Do you feel frustrated about your failing marriage or relationship? Do you need help in saving your marriage and family from divorce? Do you have a spouse or partner who isn't communicating with you and you want it restored? Do you want help in learning good communication skills? Are you the partner who wants to end your relationship because it's unhealthy? If you answered yes to any of these questions, you need to contact Dr. Mike and set up an appointment. Please call Dr. Mike at 303.880.9878. If you need help.
Dr. Michael Brooks is the founder of Applicable Counseling and life coaching Services. It is affordable, accessible, anonymous and available by appointment from the privacy of your home. To avoid travel time and the comfort of home, many clients prefer to meet with Dr. Mike over the phone or via Skype (if you want to Skype with Dr. Mike send him an email at mbrooks3353@gmail.com to set up an appointment). The convenience of this type of Counseling/Coaching is the most effective means of Life Coaching for those who live outside of Colorado. Give Dr. Mike a call! You'll be glad you did!