Show me That You Love Me! (1) By Dr. Michael Brooks
Many couples that I work with are in a loveless marriage, and it's so sad to see. I'd have to say most individuals truly want to know that they are loved by their partner. If you have to ask your spouse if they love you, your relationship is in big trouble. We all want that feeling of being loved and appreciated by our spouse. I don't think its all that hard to show someone that you really care and love them. Some children never saw that growing up in their homes they were raised in. So, what examples did they have growing up or they could relate to.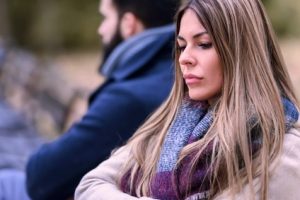 I love the book the "5 Love Languages" by Gary Chapman, I use it in my practice all the time. It opens the doors to a healthy and enriched marriage. In my humble opinion, the biggest reason for most divorces is the lack of communication. It boils down to a couple's ability to share and talk about the good times in their marriage or things that need to be worked on. If you can't talk about the issues and you let them go unresolved, then troubles will soon be an issue.
I had a couple in my office who was struggling with the way they communicated.  He liked to hear details about her day, and she was just a matter of fact, "pretty boring day and not much to share." She would say. Now mind you, some people love details, and some don't care and never give it a second thought.
The Five love languages helps you communicate what your needs are and your spouse's needs. The languages are pretty simple, words of affirmation, quality time, receiving gifts, acts of service, and physical touch. These languages are the foundations of having a better marriage. So, what are your top two languages do you think? Do you like to hear how much you are appreciated by your spouse? Do you like spending time with your partner doing fun things or just being alone together? Maybe, you like getting gifts from your spouse, no matter what they are? Do you like to do things for your spouse without being asked, or do you like having things done for you? Do you like to be touched, holding hands, snuggling, neck massages? This doesn't always have to be in an intimate way.
These five love languages cover most of the ways you can show your spouse that you love them. It takes little effort to do any of these, it just takes your willingness to make it happen. We have to make time for our spouse, they have to be number one on your list, not your best friend, not your job, not your pet, not even your kids. Your spouse is your top priority.
Next week we will be looking at Words of affirmation, words that uplift and encourage your spouse.
Would you like to build a better marriage and don't know how? Do you want help in knowing how to be a better communicator and help your marriage grow? Do you need help in mastering the 5 Love languages and how applying them will help you build a stronger relationship? Do you need help in figuring out what your Five love languages are? If you answered yes to any of these questions, you need to contact Dr. Mike and set up an appointment. Please call Dr. Mike at 303.880.9878. If you need to talk.
Dr. Michael Brooks is the founder of Applicable Counseling and life coaching Services. It is affordable, accessible, anonymous and available by appointment from the privacy of your home. To avoid travel time and the comfort of home, many clients prefer to meet with Dr. Mike over the phone or via Skype (if you want to Skype with Dr. Mike send him an email at mbrooks3353@gmail.com to set up an appointment). The convenience of this type of Counseling/Coaching is the most effective means of Life Coaching for those who live outside of Colorado. Give Dr. Mike a call! You'll be glad you did!