Living in Fear (2) By Dr. Michael Brooks
Continuing this week on "Living in Fear," we'll learn how to start dealing with the fears that hold you back. And how I overcame my fears with some simple steps and moved forward with my life.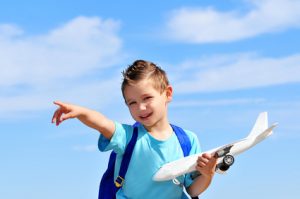 I remember when my older brother had moved to Minneapolis from Chicago when I was eleven years old. I hadn't seen him for several months after his move. I saw him sitting on the couch when I came home after school, talking with my dad. I was too shy to go over and say Hi to him. My dad said Mikey, come over here and say hi to your brother. That's how shy I was, and I would embarrass very easily as a kid. Something inside of me told me I'd better start getting over my fear of shyness and meeting new people. I decided that I would try to make some new friends in our neighborhood on the South Side of Chicago.
I loved sports and did OK when we had pick-up baseball games in our city park. Most of the time, I would be the last one picked to be on a team because I didn't really know anybody. I was OK with that. When summer was over and school started, there was a teacher I had in 5th grade. His name was Mr. Hunt. He would have us play softball in gym class and at recess. He taught me how to catch, how to bat, he spent quality time teaching me how to play the game of baseball. He must have seen something in me because I sure didn't, he taught me that I could hit, field and run the bases. That following summer, when we had pick-up games, I was usually picked first or made a team captain. My shyness was now becoming a thing of the past, and I was making friends through my love of sports. That has carried on today for my love and passion for the outdoors. Making friends isn't a problem. Once in a while, the shyness creeps in when I am in a social setting. The key to overcoming my shyness was getting involved with people I didn't know and doing something that I enjoyed and that was sports.
OK, Dr. Mike, that's a great story, but I have different fears and want to know how I can overcome them as you did, how can I do that? I think the first step is to identify what your fears are. Many fears can comingle with each other and need to be separated so you can work on each one. For example, my fear of moving can also be a part of the fear of making new friends, the fear of a new school and new teachers, the fear of a new neighborhood. When I went to the city park to play softball, this was my first step in dealing with the fear of shyness and fear of making new friends. It worked out that the other fears I had, worked themselves out too. I didn't tell my parents that I was shy and avoided people! I'm sure they noticed that about me, but never said anything to me about being shy. I wasn't a natural at making new friends, but the sports helped, and growing into my teen and adulthood years, sports is what got me through making new friends.
In next week's article, I'll have some suggestions on how I dealt with my own fears and how I moved on to live a life without the fears that were holding me back. I'll provide some valuable tips that you can use in dealing with your fears!
Do you feel frustrated with the fears that hold you down and prevent you from living? Do you want help in dealing with your fears and moving on with your life? Do you need to identify your fears and how to manage them? If you answered yes to any of these questions, you need to contact Dr. Mike and set up an appointment. Please call Dr. Mike at 303.880.9878. If you need to talk.
Dr. Michael Brooks is the founder of Applicable Counseling and life coaching Services. It is affordable, accessible, anonymous and available by appointment from the privacy of your home. To avoid travel time and the comfort of home, many clients prefer to meet with Dr. Mike over the phone or via Skype (if you want to Skype with Dr. Mike send him an email at mbrooks3353@gmail.com to set up an appointment). The convenience of this type of Counseling/Coaching is the most effective means of Life Coaching for those who live outside of Colorado. Give Dr. Mike a call! You'll be glad you did!
Dr. Mike will be having Zoom classes on; How to Set Boundaries for yourself, your kids, and dating. There will be a class on the 5-Love Languages, how to have better relationships with your spouse, family and friends. Then lastly, Dr. Mike will be having a class on the Colorcode, why we do the things we do, how to deal with the negative people in your life. If you are interested in any of these classes or have questions, send an email to mbrooks3353@gmail.com or call 303.880.9878.