When to Walk Away (4) By Dr. Michael Brooks
Another reason people walk away from relationships, there is no commitment from the spouse in getting help for their bad marriage. They either refuse to get help or think you're the problem. Many partners will say you're the problem in the marriage; I'll go with you for counseling, but the counselor will have to fix your issues, I don't have any! Seriously, this is a common issue in marriage counseling. I have seen it numerous times over the years.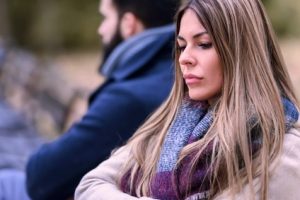 When do most people walk away from their marriages? There are several reasons, but the common ones I hear in my office are:
Adultery
Pornography
Drugs and alcohol abuse
Physical abuse of you the spouse or partner
Child abuse
In-laws
Criminal behavior
Roommate relationships
These are pretty common reasons for ending a marriage or relationship. It takes a big person to forgive and be willing to work things out. Remember trust is a huge factor in keeping your relationship alive. Can trust be earned back? Perhaps over a period of time, years, months seem to be the norm. Healing is slow if there has been an affair. Don't expect the offended partner to be waiting for you with open arms when they discover that you've cheated on them. On the contrary, it will get ugly before it gets better. This is where you need counseling/coaching to walk you through the process. Trying to figure out your next steps is like walking through a minefield, if not done the right way, chances are, that you'll lose the window of opportunity in saving your relationship. Act now while you can, don't hesitate, don't be running to friends to help you through saving your relationship, they're probably not trained, and most likely you will lose valuable time in putting a plan into place to get your spouse to the table to talk with you.
Do you feel frustrated about your failing marriage or relationship? Do you need help in saving your marriage and family from divorce? Do you have a spouse or partner who isn't communicating with you and you want it restored? Do you want help in learning good communication skills? Are you the partner who wants to end your relationship because it's unhealthy? If you answered yes to any of these questions, you need to contact Dr. Mike and set up an appointment. Please call Dr. Mike at 303.880.9878. If you need help.
Dr. Michael Brooks is the founder of Applicable Counseling and life coaching Services. It is affordable, accessible, anonymous and available by appointment from the privacy of your home. To avoid travel time and the comfort of home, many clients prefer to meet with Dr. Mike over the phone or via Skype (if you want to Skype with Dr. Mike send him an email at mbrooks3353@gmail.com to set up an appointment). The convenience of this type of Counseling/Coaching is the most effective means of Life Coaching for those who live outside of Colorado. Give Dr. Mike a call! You'll be glad you did!